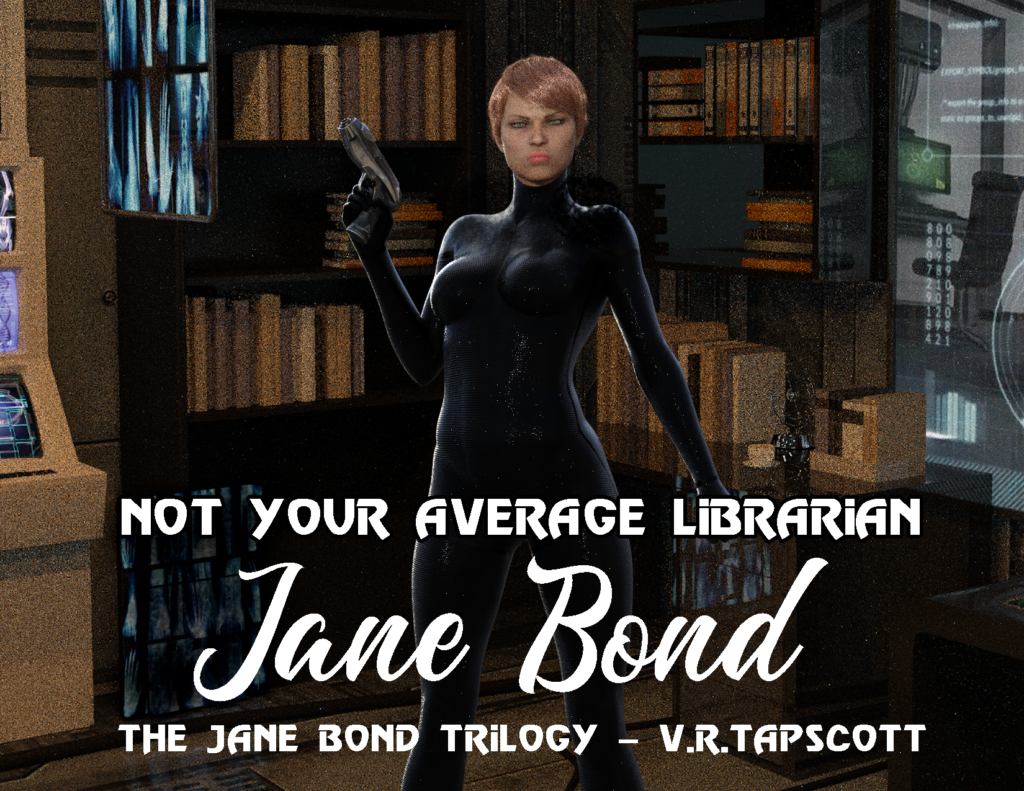 Book One – "Jane Bond – Some Assembly Required"
Jane's an elementary school librarian who had the lifelong dream of spending an entire summer on an archaeological dig. Finally, after saving for years, she's made it and here she is in Choteau, MT. Of course, instead of dinosaur bones, she finds the remains of a space ship that crashed long before the dinosaurs roamed the earth.
And the pilot is still alive. Or at least the artificial intelligence that was the pilot is still functioning. Now, Jane's summer of digging dinosaurs turns into much more, as the hunt is on for more bits of the lost airship.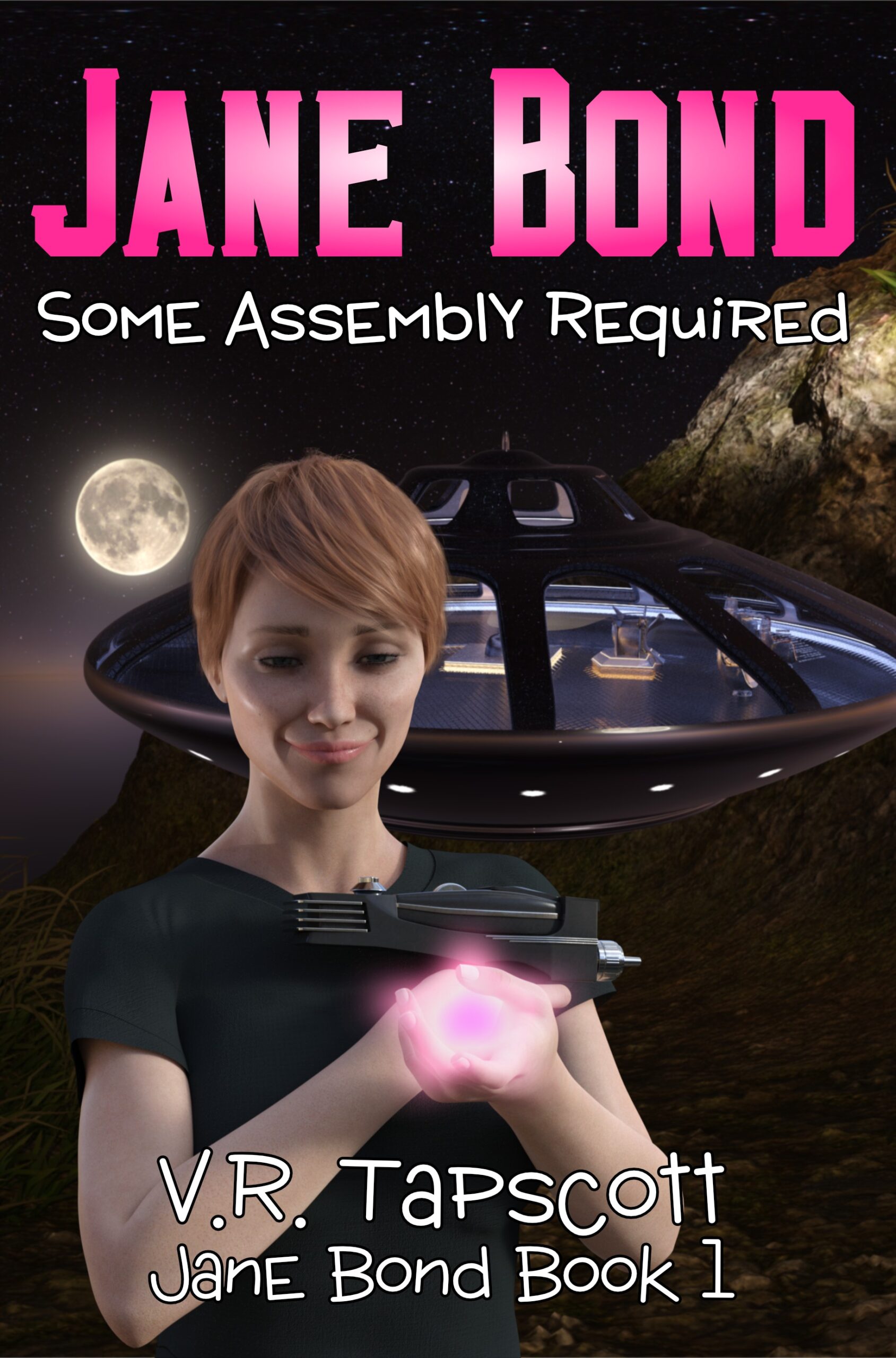 Jane Bond, Book 2: Dark Side of the Moon
In this new book, Jane has been gifted a spaceship, but has no idea how to fly it or even get it off the ground. Old friends Bailey, Georgia, Cai and new friend Olive build an adventure from here to the moon!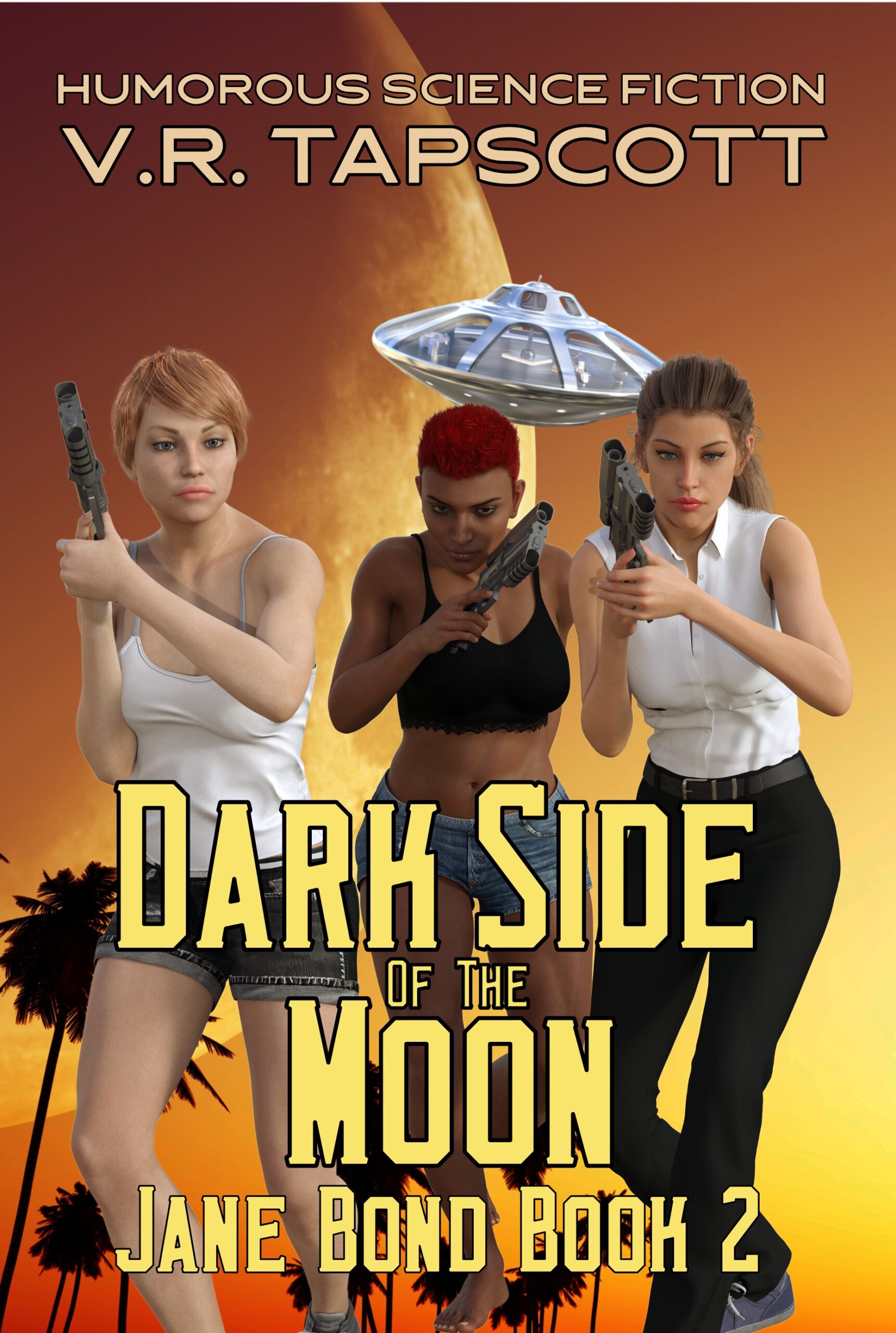 Jane Bond, Book 3: Moons of Jupiter
"Mr Bond, they have a saying in Chicago: 'Once is happenstance. Twice is coincidence. The third time it's enemy action'."
― Ian Fleming, Goldfinger
After being seriously injured on the moon, Jane goes on with her life, but it becomes evident that something or someone is trying to kill her, or at the very least, get her attention. A series of harrowing events involving she and her friends Bailey, Olive, Cai, Georgia and Jane's mother finally prove that sometimes you're not paranoid, they really are out to get you.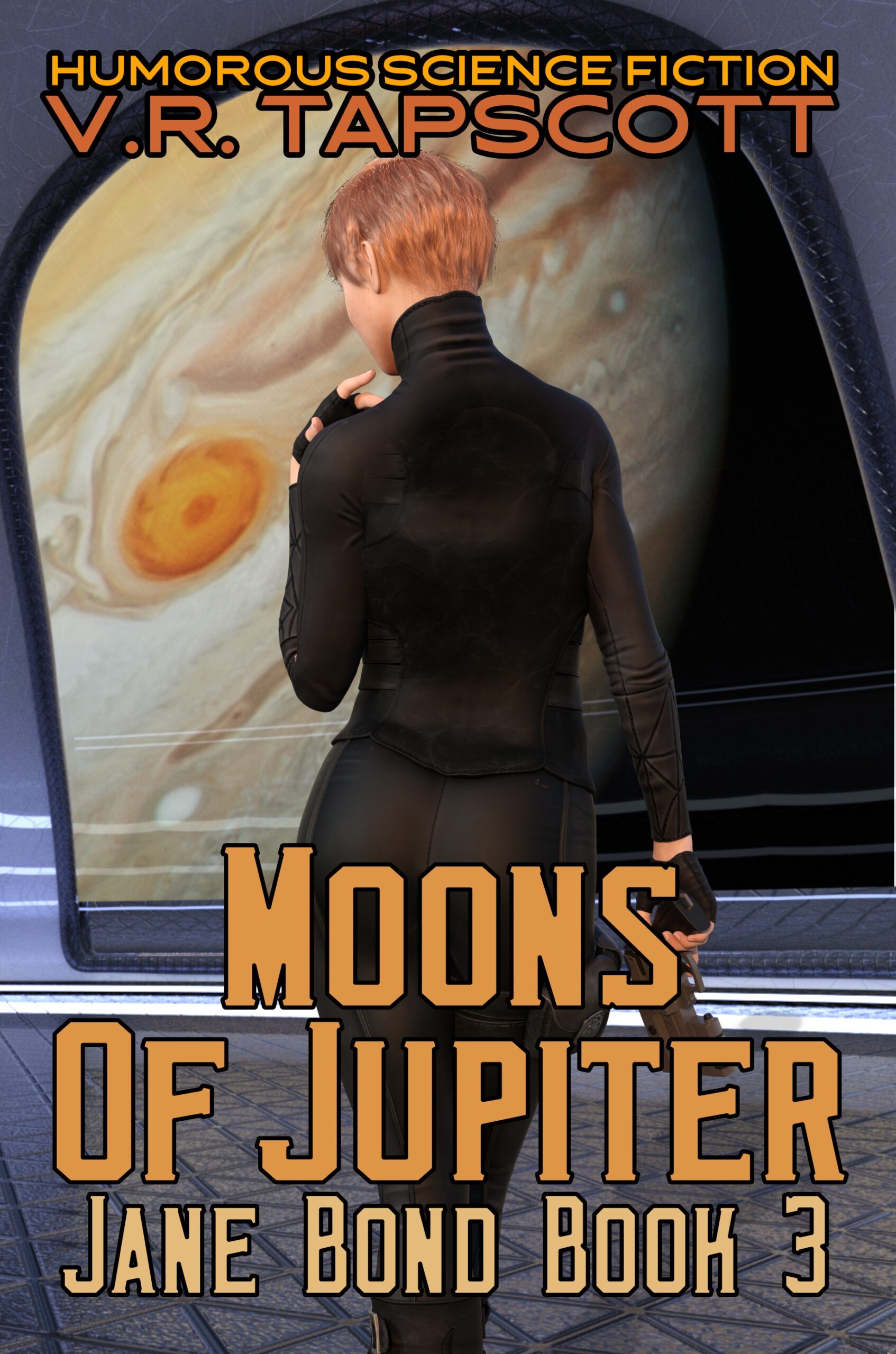 And finally, just released in January 2021, the latest in Jane's adventures.
Bailey and Bond Detectives is finally a reality, and Jane has her first case.
But there's more than it appears going on, and this mystery involves a conspiracy covering two decades.